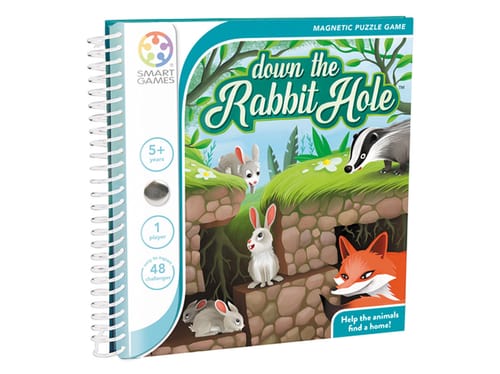 An underground mystery adventure!
Mr Fox, Mr Badger and the Rabbit family are looking for a cosy new home. But with so many forest animals living underground, they need your help so they don't end up digging in the wrong place! Make sure each animal has its own burrow with its own exit. Can you see the light at the end of the tunnel?
"Down the rabbit hole" is a fun puzzle game with 48 challenges and magnetic puzzle pieces. Perfect to take on your own fantastic journeys!
From 5 years for 1 player
Payment Methods
We accept the following payment methods: