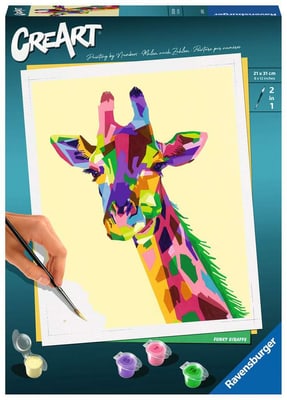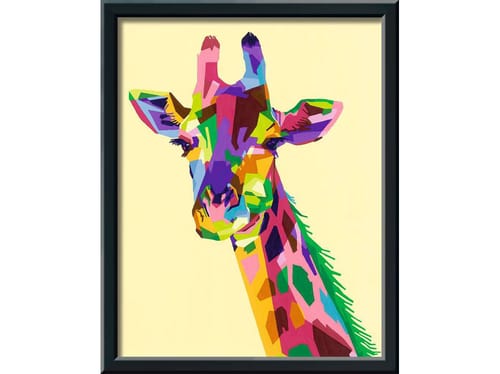 CREART Colourful Giraffe by Carlit + Ravensburger
This painting set promises lots of fun for children aged 12 and over. The motif lines are already printed and numbered and are coloured with the ready-mixed acrylic paints. With painting by numbers, the user finds inner peace and relaxation. Simply unpack and start painting: each painting set contains everything needed for painting and there is no need to mix the colours.
Contents: painting board in 24 x 30 cm format, water-based acrylic paints in resealable pots, double brush, colour palette, template sheet, picture hanger, gloss varnish and instructions.
Without frame!
Payment Methods
We accept the following payment methods: