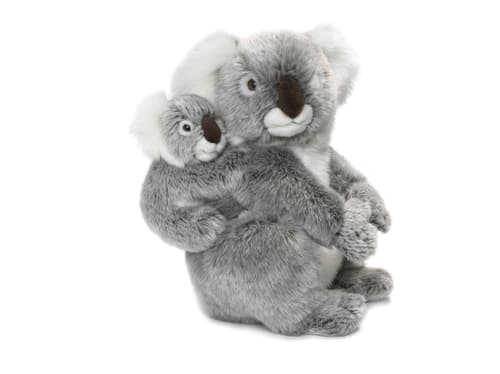 Soft toy WWF Koala with baby 28 cm
The koala with baby by WWF has a length of 28 cm. 
The baby is sewn onto the mummy and cannot be removed.
The plush animal is a nice souvenir of a great visit to the zoo, a good gift or just a friend to cuddle. 
Payment Methods
We accept the following payment methods: