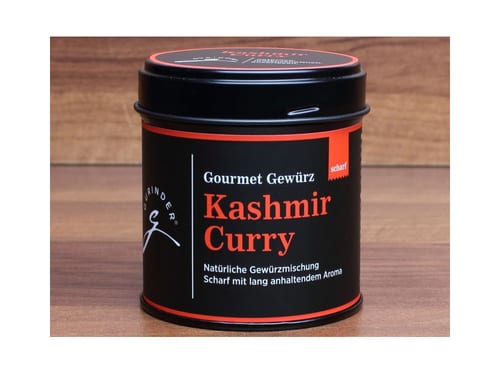 Gurinder Kashmir Curry Spice Blend 70 g
The Kashmir curry convinces with its aromatically intense taste. It is wonderful for vegetable, meat and legume curries as well as for rice dishes of all kinds. The spice also makes a great gift or souvenir.
Ingredients: Turmeric, chilli, coriander, fenugreek, black pepper, cumin, fennel, mustard, lemongrass, long pepper, galangal, cinnamon flowers, cloves, paprika, cardamom, mace, bird's eye chilli, black cumin, allspice, asafetida.
Without additives
Lactose- and gluten-free
Payment Methods
We accept the following payment methods: