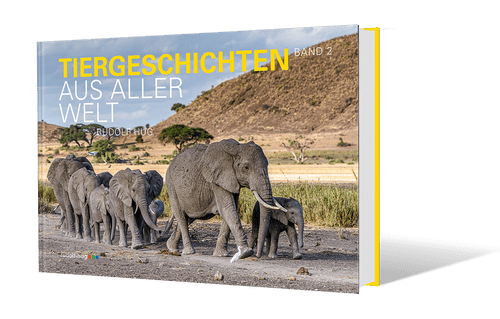 Picture Book Animal Stories from Around the World, Volume 2
A picture book with 26 short stories of animals from all over the world. Stories that touch the heart and at the same time show how beautiful our nature is. About a young penguin that is lovingly cared for by its parents. Of funny red-eyed frogs in the rainforest of Costa Rica or of elephants that walk on tiptoe and many more.
Very suitable for reading to children and looking at the pictures together - or simply to enjoy the exciting stories yourself.
If you buy this book, Fr. 5 will go to the Lewa project in Kenya.
Author: Rudolf Hug, photographer and author
Format: 170 × 245 mm, hardcover, bound
Length: 164 pages, 145 colour pictures
Language: German
Age: from 5 years
Payment Methods
We accept the following payment methods: