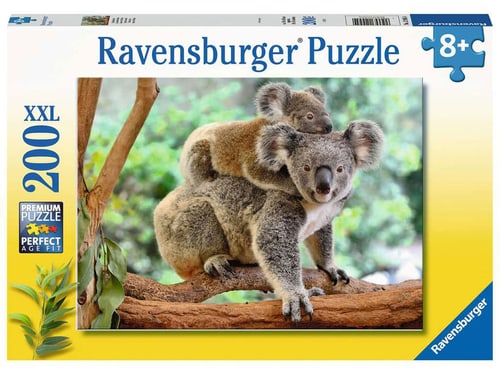 Puzzle Koala Family 200 pieces
Searching for pieces, adding them and enjoying the picture that keeps getting bigger - puzzling is when one small success follows the next. That's why children love to put the puzzle pieces together again and again to form their favourite motifs. But puzzles offer more than fun: chosen with the right difficulty, they let children of all ages grow from the challenges, increase their patience and strengthen their self-confidence. That's why the safety of all materials is confirmed by an independent institute.
Contains 200 pieces
Format: 36 cm x 49 cm
This puzzle is suitable for children from 8 years.
Payment Methods
We accept the following payment methods: