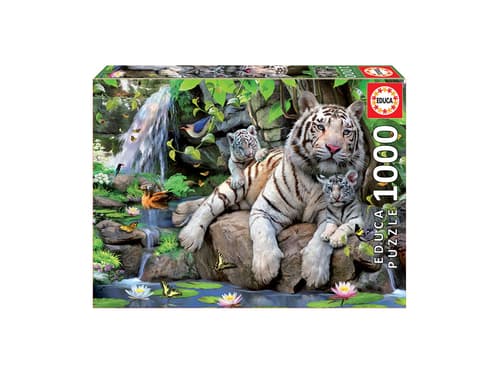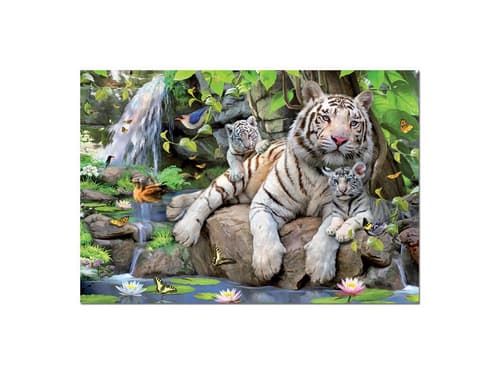 Puzzle EDUCA Royal Bengal Tiger 1'000 pieces
The King Tiger puzzle by EDUCA is a great and entertaining activity for the whole family. The beautiful tiger motif immediately makes you want to visit these animals in the zoo. The puzzle is also a perfect gift.
EDUCA puzzles have selected motifs in an excellent quality. They captivate with their brilliant choice of colours.
Format laid out: 68 x 48 cm
Suitable for children from 12 years
Payment Methods
We accept the following payment methods: