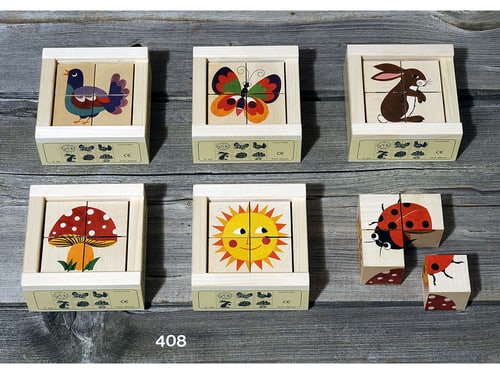 Cube puzzle Natura 4 pieces by Atelier Fischer
The cube puzzle by Atelier Fischer is made of 100% Swiss maple wood. The puzzle consists of 4 pieces and results in 6 different figures: mushroom, sun, ladybird, rabbit, butterfly and bird. 
The individual cubes are 3.5 cm and the box made of spruce has a size of 10 x 10 x 5 cm.
The puzzle is suitable for children from 3 years.
Payment Methods
We accept the following payment methods: