The content of the exhibition «A future for the otter?» is the situation of the otter in Switzerland yesterday, today and tomorrow. It also includes information on the use of Switzerland's waters for hydropower and what this means for flora and fauna.
The exhibition is a collaboration with ewz.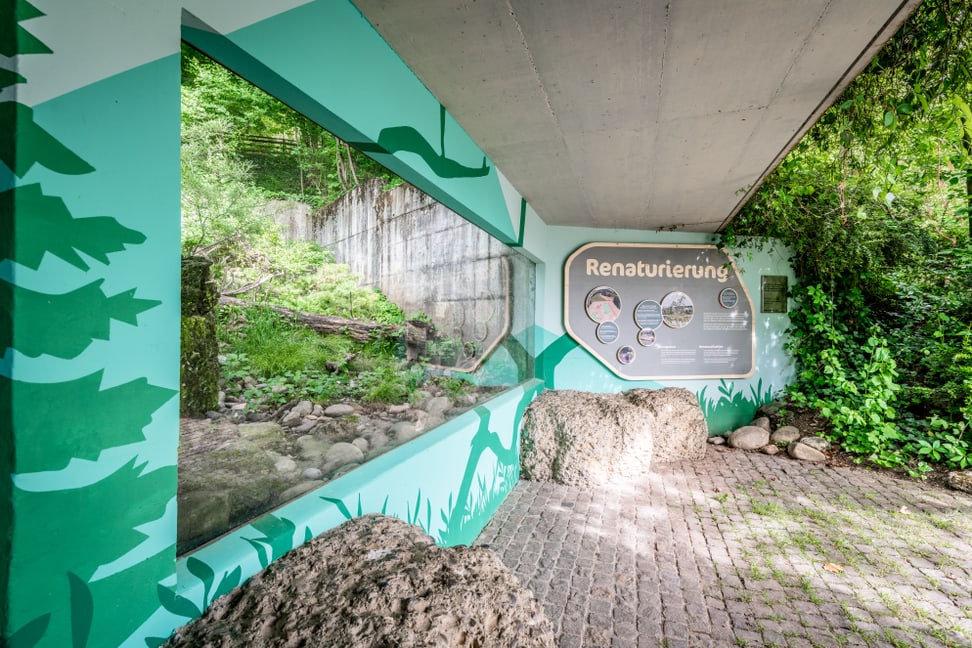 What kind of habitat does the otter need?