Frozen - Ice Age Exhibition at the zoo
From November 1, Zoo Zurich has a few more particularly hairy animals: life-size Ice Age animals will populate the airfield next to the Lewa Savanna over the winter. Here is an overview of what there is to discover and experience.
What does the last Ice Age have to do with climate change today? We reveal this – and much more – in our special exhibition «Kaltgestellt», which will be on display at the Lewa Savanna airstrip from November 2023 to March 2024.
Baby mammoth in search of its mommy.
The exhibition
All information about the exhibition can be found here – as well as specific tips and ideas on what you yourself can do to protect nature in your everyday life: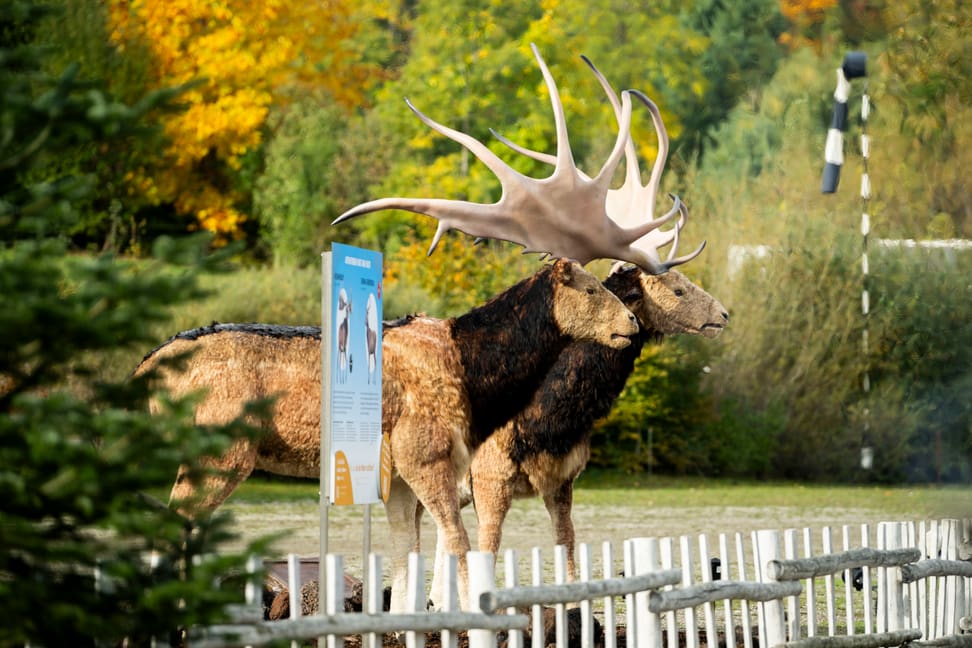 Are they watching the giraffes? The two Irish elk on the Lewa airstrip. Photo: Zoo Zurich, Nick Soland
The guided tour
It's even more exciting when told in person: go on a journey through time with our zoo guides on our Frozen guided tour.
Somewhat threatening: the cave bear. Photo: Zoo Zurich, Nick Soland
The quiz
It's even more fun when you play: discover our special exhibition on a zoo quiz round and test your knowledge of the Ice Age.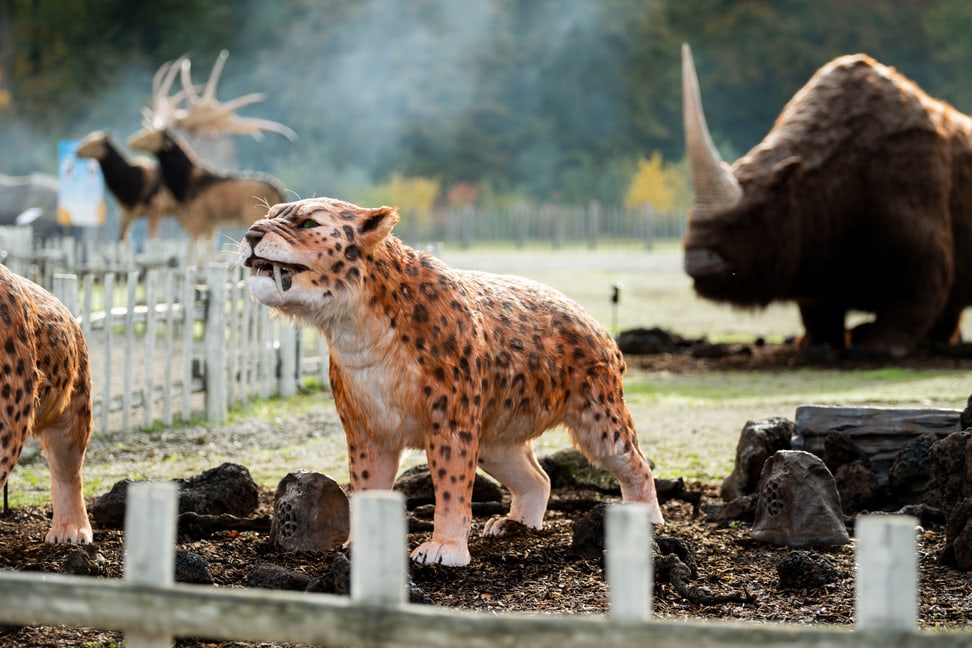 On big paws: the smilodon or sabre-toothed tiger. Photo: Zoo Zurich, Nick Soland.
The special group offer
Take advantage of our special offer for groups and combine the guided tour with a winter aperitif. This way, you can share and deepen your new knowledge over raclette and mulled wine.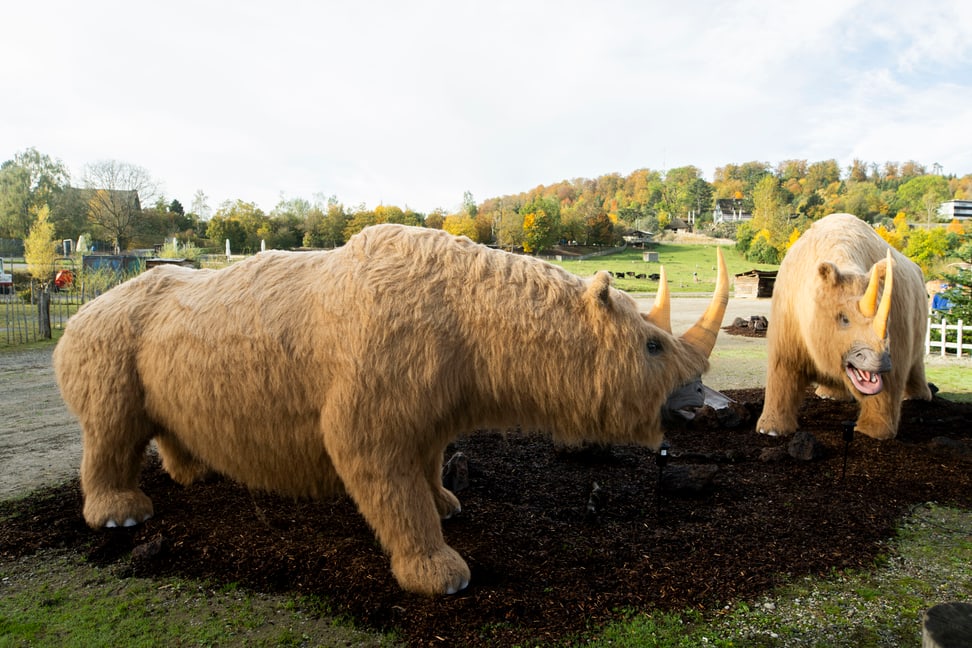 Woolly: the woolly rhinos. Photo: Zoo Zurich, Nick Soland
products from the online shop
With our Ice Age exhibition, we would like to motivate you to do something for nature yourself. You can find suggestions for action here. In our online store, we have selected items that can help you do this – as well as some products for your own personal cuddly Ice Age zoo at home.