Australia House temporarily closed
Due to a replanting of the indoor areas, Zoo Zurich's Australia House will be closed until August 2022.
The koalas, perenties, Pilbara rock monitors as well as shingleback lizards are not visible to visitors during this time. We kindly ask for your understanding. The outdoor area of the Australia enclosure with the Bennett wallabies and emus is open and accessible as normal, as is the Lori aviary.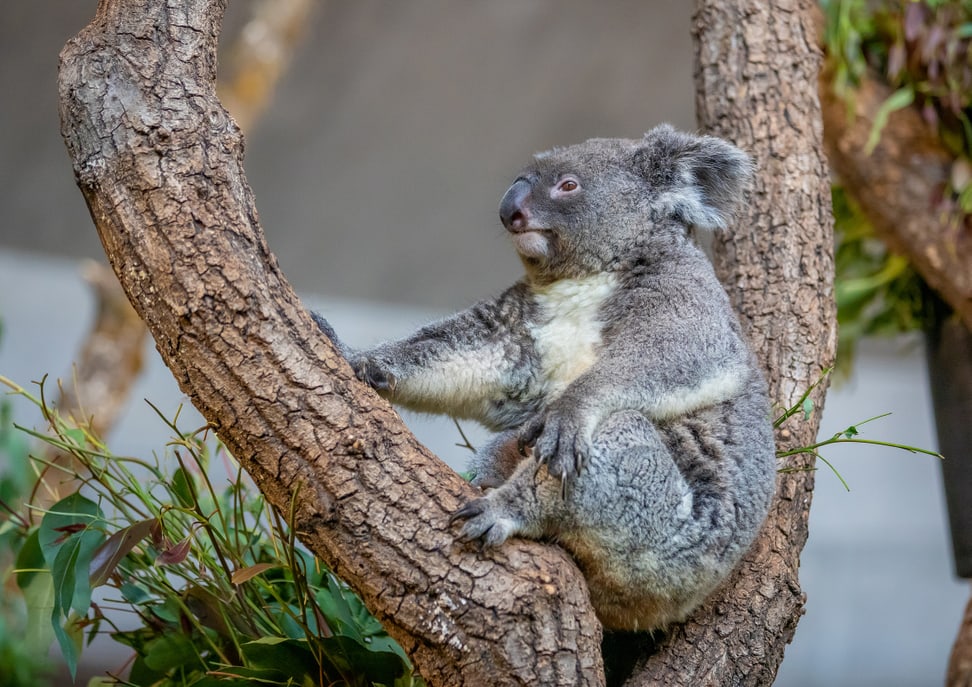 Koalas Maisy and Uki will not be visible for zoo visitors until August 2022.