The South American Pantanal is around six times the size of Switzerland, making it one of the world's largest wetlands. Unfortunately, the habitat and many of its animal species are endangered by the ongoing destruction.
The landscape of the Pantanal changes completely from the dry to the rainy season: In the rainy months, large areas are flooded. Visitors can experience this change and much more in the new Pantanal aviary.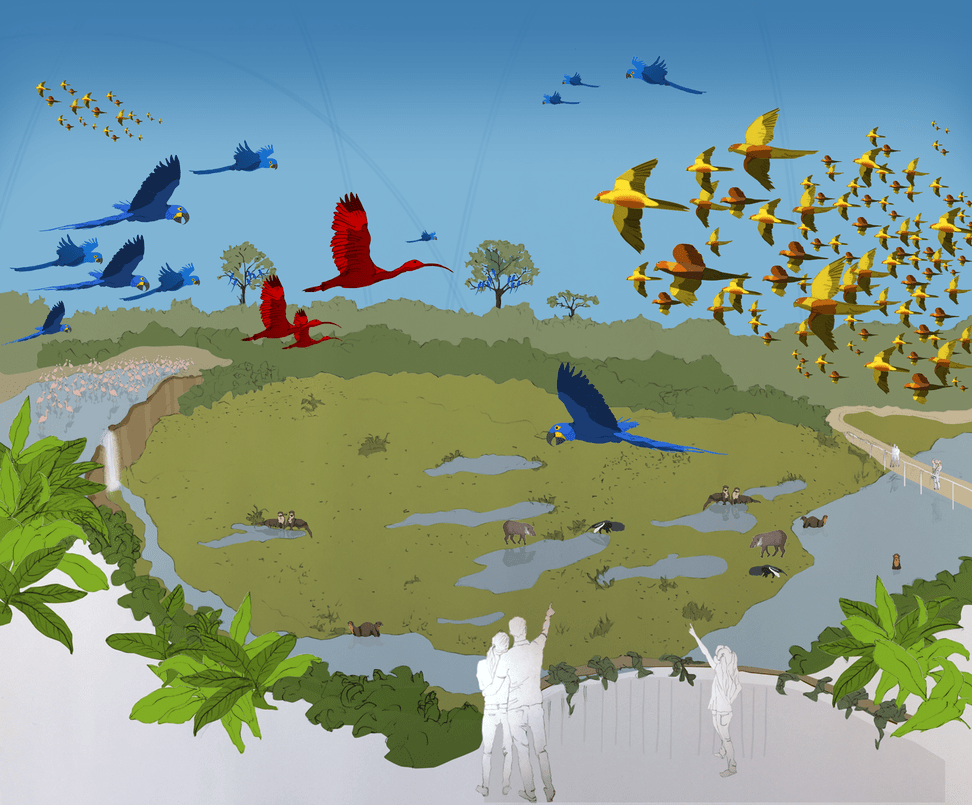 Pantanal aviary
In the new Pantanal aviary, our visitors dive above, but also under water and at lofty heights into the South American Pantanal. A high tower offers a panoramic view of the complex: In the middle of the birds' flight space, the visitors are part of the habitat. A net at a great height enables this encounter with flocks of birds at eye level. The level path leads through dense gallery forests, which repeatedly reveal open grasslands. It crosses a wide river that supplies the landscape with water and, with its waterfall, also audibly shapes the experience. In the staged rainy season, the river floods large parts of the open areas. Suddenly the landscape shows itself in a new guise, an enrichment for the animals, but also for the visitors.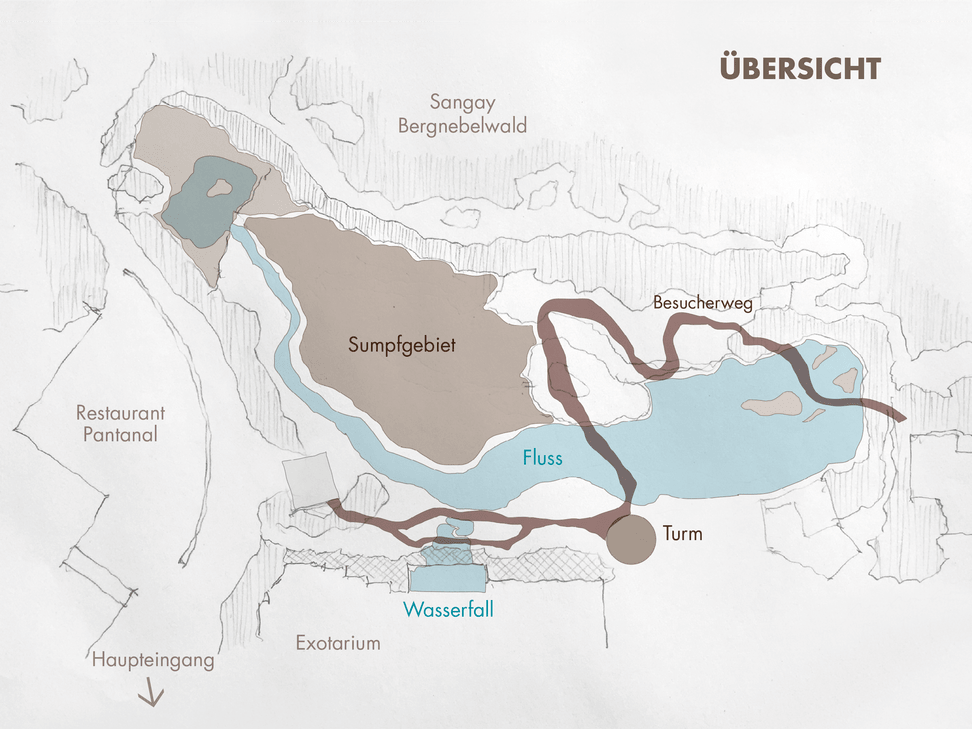 Help us!
Support the construction of the new Pantanal aviary and help to bring this section of the South American wetland with its unique fauna to us on the Zürichberg. We look forward to your contribution. Many thanks!
The Pantanal Aviary consists of numerous individual elements that you can call "yours". The choice is wide and ranges from a waterfall to an observation tower, a tree house or a research station.
Animal population
The animals represent the diversity of the South American Pantanal. In the case of mammals, the focus is on the lowland tapirs and anteaters. In addition, several species of marmosets live here.
There are numerous species of birds. In addition to various water and marsh bird species and flamingos, it is above all the parrots that attract attention. The hyacinth macaws are the world's largest parrots. Seeing them in flight in large numbers delights not only bird enthusiasts.
Unfortunately, some of the species shown are highly endangered. We are therefore linked by breeding programs within European zoos and together we are building stable reserve populations.