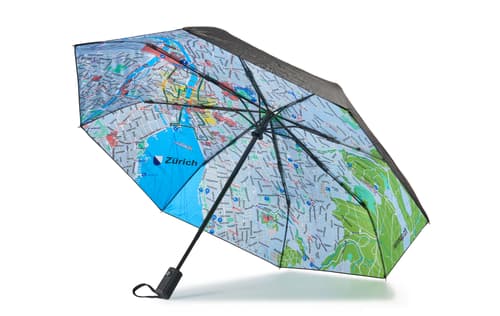 Umbrella rainmap Zurich City 
The umbrella from rainmap has the city centre of Zurich printed on the inside. So you never lose your orientation and don't need an additional city map. 
The umbrella is nano- and UV-coated and serves as both an umbrella and a sunshade.
Important: To open and close, please press the button on the handle. Do not pull down the open umbrella by hand. 
Payment Methods
We accept the following payment methods: