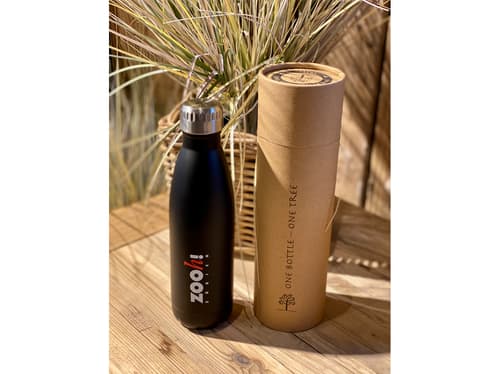 TREECK® Thermo Flask BOTTLE with Zoo branding
TREECK® Thermo Flask BOTTLE with Zoo branding
With this elegant, double-walled and lacquered stainless steel bottle, your drinks are always available at the temperature you want. The slim shape gives the bottle a noble appearance. Thanks to the high leak-proofness, it becomes a handy and practical companion in everyday life, sports or at work.
With every TREECK® product we sell, a clump of tussock grass is being planted on Hummock Island.
Please support the Zoo Zurich with the renaturation of Hummock Island . The tussock grass is especially important to the Hummock Island ecosystem, providing habitat for numerous species of wildlife while also counteracting erosion. Native tussock grass has the advantage of being fast growing and easily multiplied.
Payment Methods
We accept the following payment methods: