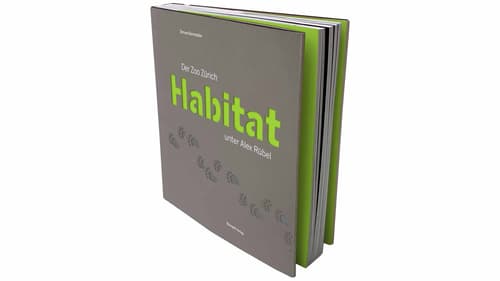 Habitat. Zurich Zoo under Alex Rübel
Zurich Zoo is considered a prime example of a sustainable and animal-friendly zoo. Although no facility, however much it is oriented towards original landscapes and living environments, can replace the natural habitat of an animal species. But ever since Alex Rübel took office as Director of Zurich Zoo in 1991, he and his teams have done everything possible to ensure that the animals feel at home.
Today, the Zurich Zoo, as a nature conservation centre, has long since assumed a mediating role between nature, humans and animals - true to its motto: Those who know animals will protect them.
The large-format illustrated book allows a look behind the scenes: Personal stories from employees, visitors and experts provide an insight into everyday life at the zoo and show why Zurich Zoo today is a role model for nature conservation and animal welfare worldwide. After this reading, your next visit to the Zoo will be different. For sure.
Scope: 324 pages
bound in an illustrated book
Payment Methods
We accept the following payment methods: