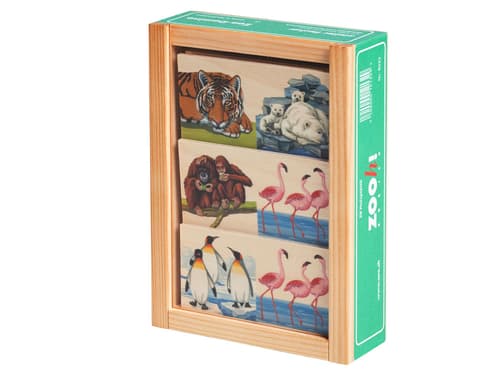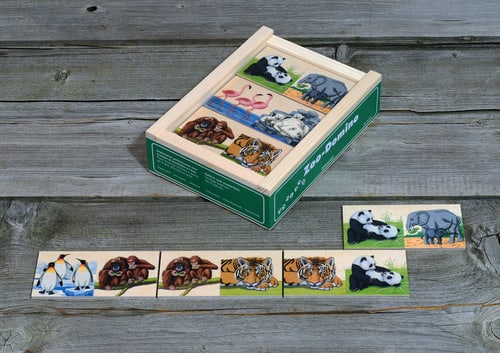 The Zooh! Domino by Atelier Fischer consists of 7 different animals that have to be lined up.
The individual pieces are made of FSC-certified birch plywood.
Plate size: 5 x 10 cm
The wooden box made of spruce has the size 13 x 18 x 4.8 cm.
Age: From 3 years
Beautiful and well-known animals from the zoo are included in this domino. All wooden games are genuinely Swiss-Made, because they are 100% manufactured in the Atelier Fischer factory. The games from Atelier Fischer are timeless, educational and entertaining. They encourage children's creativity and are equally popular with adults. 
Payment Methods
We accept the following payment methods: