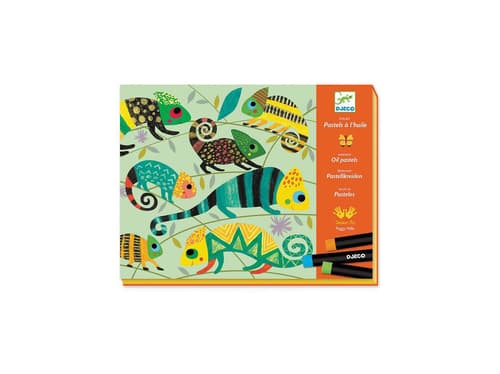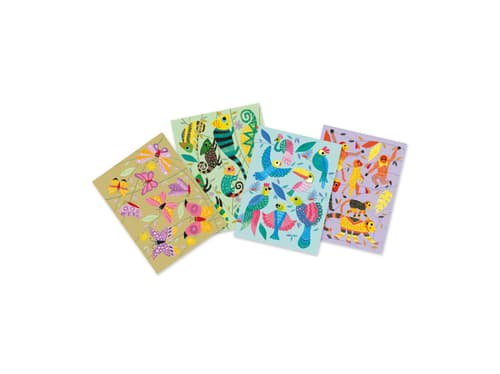 Djeco Pastel Crayons Jungle
A great painting set from Djeco, in which children aged 6 and over can get to grips with the material oil crayons. The little animals are designed individually and then glued onto a template with an enclosed glue stick. This gives a collage-like impression, which makes the result look very clean and of high quality. Four different templates are included in the set. 
The oil crayons can be applied in many layers, and by scratching, the layers can be uncovered again. This makes it possible to work in a particularly varied and also free way.
The set contains:
4 templates
11 large and 17 small pre-cut animal motifs
1 pad
12 oil crayons
1 spatula
1 brush
Size: 28 x 21 cm
Payment Methods
We accept the following payment methods: