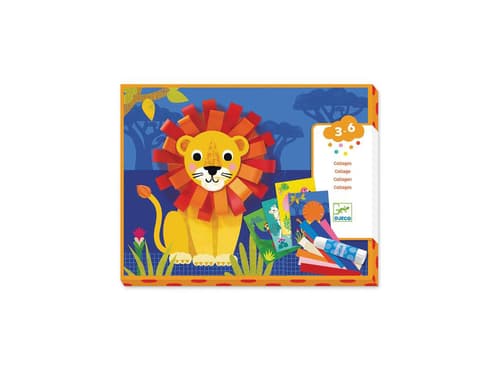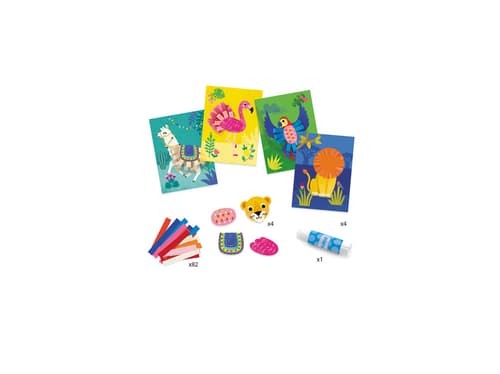 With this craft set from Djeco, great animal pictures are created by folding and gluing the coloured paper strips. The instructions show the individual steps in an easy-to-understand way. This craft set encourages children's dexterity and creativity. 
The set includes:
Contains 4 templates (21 x 28 cm) that are transformed into animal pictures.
82 pre-cut paper strips: easily detachable to create volume collages
Glue stick included
4 cardboard figures
1 booklet with creative ideas
Suitable for children from 3 years.
Payment Methods
We accept the following payment methods: