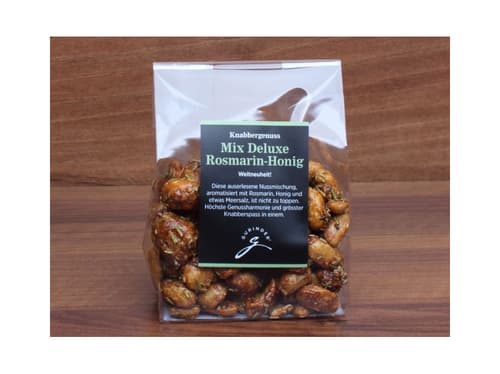 Gurinder Mix Deluxe Rosemary Honey 130 g
This exquisite deluxe nut mix from Gurinder, flavoured with rosemary, honey and a little sea salt, promises a unique experience. Highest pleasure harmony and greatest nibbling fun in one.
Ingredients: Peanuts, cashew nuts, sugar, macadamia nuts, pecans, honey, rosemary, sea salt.
May contain traces of nuts.
Payment Methods
We accept the following payment methods: