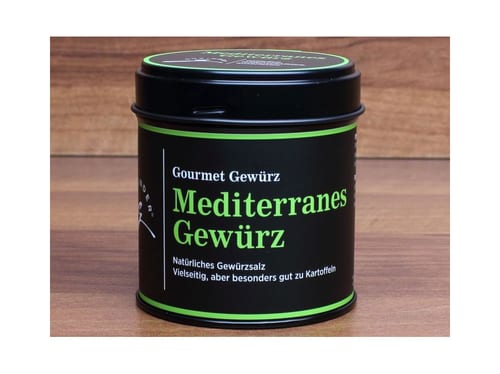 Gurinder Mediterranean Seasoning Salt 90 g
This spice from Gurinder is a hit with potatoes!
Our natural Mediterranean seasoning salt goes perfectly with potato dishes such as fried potatoes, gschwellti, french fries, rösti and gratin, but also with antipasti, pasta and salads.
Ingredients: Fleur de sel, pepper, paprika, garlic, rosemary, turmeric, basil, savoury, onion, thyme, oregano, marjoram.
Without additives
Lactose- and gluten-free
Payment Methods
We accept the following payment methods: