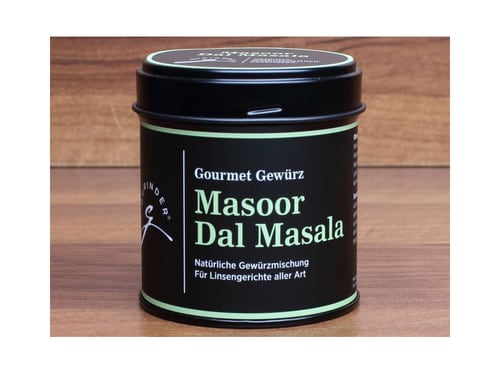 Gurinder Masoor Dal Masala Spice Blend 70 g
This spice from Gurinder is the classic for Indian lentil dishes.
Recipe
Cook 250 g red lentils, 1 l water, 1 tbsp Masoor Dal Masala and 1½ tsp salt with a little cooking butter or oil for approx. 20 min. Refine with cream or coconut milk.
Ingredients: Onions, coriander, turmeric, cumin, pepper, garlic, fenugreek, ginger, chilli, cardamom, cloves, cinnamon, bay leaf, mace, lentils, fennel, coriander leaves, black cumin, peppermint, asafoetida, mango.
Without additives
Lactose- and gluten-free
Payment Methods
We accept the following payment methods: