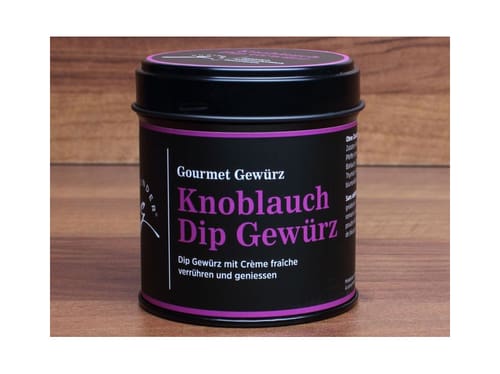 Gurinder Garlic Dip Spice 90 g
If you love garlic, this spice from Gurinder is just right for you.
Preparation as a dip
Mix 1 tablespoon of the dip spice, heaped, with 150 g crème fraîche and leave to stand for 30 minutes.
Use
Excellent for vegetable dips, aperitif appetisers, meat, fondue, Gschwellti, garlic butter or garlic bread as well as barbecues.
Ingredients: Garlic, sea salt, black pepper, rosemary, tarragon, wild garlic, onions, chilli powder, parsley, thyme, cornflower blossoms, marigold blossoms.
Without additives
Lactose- and gluten-free
Payment Methods
We accept the following payment methods: