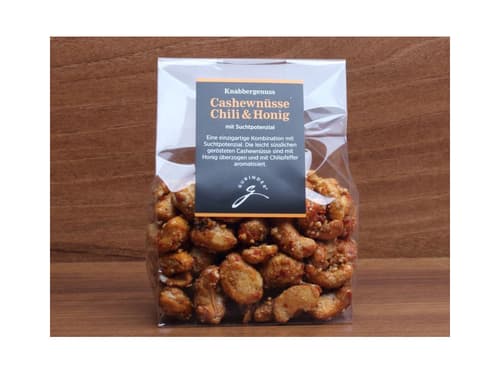 Gurinder Cashew Nuts Chili & Honey 130 g
The cashew nuts with chilli and honey from Gurinder are irresistible.
The roasted cashew nuts are coated with honey and flavoured with chilli pepper. A unique combination with addictive potential!
Ingredients: Cashew nuts, honey, chilli pepper, sugar, sea salt.
May contain traces of nuts.
Payment Methods
We accept the following payment methods: