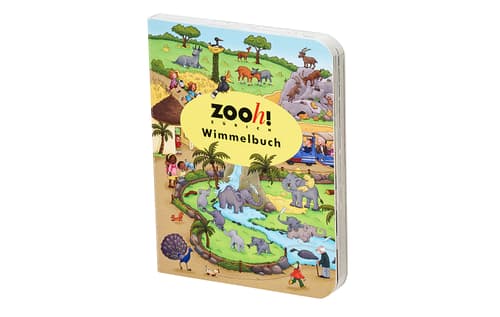 Zooh! Mini hidden object book
Welcome to Zurich Zoo!
Every day is special: sometimes the elephants splash in the water, sometimes the penguins stroll through the zoo - in summer the parrots do gymnastics on the trees, in winter the snow leopards enjoy the cold days in the snow. With us you will discover many animal species that are threatened in the wild and for whose protection we strive. For example, the red leopard. It is also in this book, do you know where?
Number of pages: 16
Age recommendation: 3 - 6 year(s)
Language: German
Dimensions: (L/W/H)11.9/9/1.5 cm
Payment Methods
We accept the following payment methods: