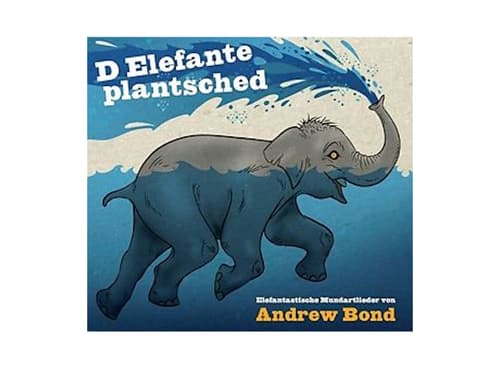 CD The Elephants Bathe by Andrew Bond
8 elephant-fantastic songs for the grey giants in the Kaeng Krachan Elephant Park at Zurich Zoo.
In collaboration with the Zürcher Kantonalbank and Zurich Zoo, Andrew Bond presents a special CD with dialect songs about elephants from Kaeng Krachan National Park in Thailand.
His elephants splash happily in their new spa and dance with their relatives and aunts. But Andrew Bond also sings about the conflict with the people in their home country in his typically rousing way. A great big fun!
Dauer 19 Minuten, 8 Lieder: 5 neue Lieder, 2 Lieder aus "Hyäne lached Träne", 1 Lied aus "Reisefieber"
Payment Methods
We accept the following payment methods: