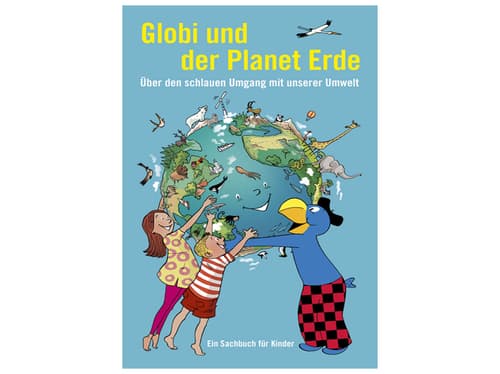 Book Globi and the Planet Earth
ABOUT BEING SMART ABOUT OUR ENVIRONMENT - GLOBI KNOWLEDGE VOLUME 8
Children and adults will find many questions and just as many answers in this book!
Globi asks and explores, among other things, where a T-shirt comes from or what fair and sustainable production means. Or why riding a bicycle is better than taking the car, or what is actually behind the term "organic". And why so many children have to go hungry. Globi and his friends go on an excursion and deal with these questions. On the basis of different topics, the children learn about clever ways of behaving and they get lots of tips.
This Globi Knowledge book wants to support that all living beings of our beautiful planet Earth, from the smallest plant to the biggest elephant, have a healthy future. The children and adults can also learn how much fun it is to do something good for the environment with simple means.
Payment Methods
We accept the following payment methods: