Since 2020, Zoo Zurich has been supporting the Arara Azul project. The commitment includes the provision, monitoring and care of over 200 Hyacinth macaw nests in the largest wetland on earth.
The Arara Azul project was initiated by biologist Neiva Guedes over 30 years ago to combat the decline of Hyacinth macaws in the Pantanal. The goals of the project are the study of the macaws and the long-term protection of the parrots as well as the entire habitat. The project also includes an educational program for the local population to gain the broadest possible support.
The efforts are having an impact: since the start of the engagement, the population of blue parrots is recovering.
Endangered icon
The Hyacinth macaw is the icon among parrots and, at around one meter in length, also the largest South American parrot species. Unfortunately, it flies less and less frequently through the skies of the Pantanal, one of its three remaining distribution areas in Brazil. Illegal trade, hunting and the destruction of its habitat are taking their toll. Only consistent conservation measures can still save this beautiful bird.
After the biggest fires ever in South America's Pantanal, the endangered Hyacinth macaws urgently needed help in 2019. Many of their nesting trees fell victim to the fires. The team from the conservation organization Arara Azul installed artificial nesting aids in the form of wooden boxes on trees that had been left standing, which Zoo Zurich supported financially. The birds quickly accepted the nesting boxes. As a result, the youngest generation of Hyacinth macaws was able to grow up in comfort.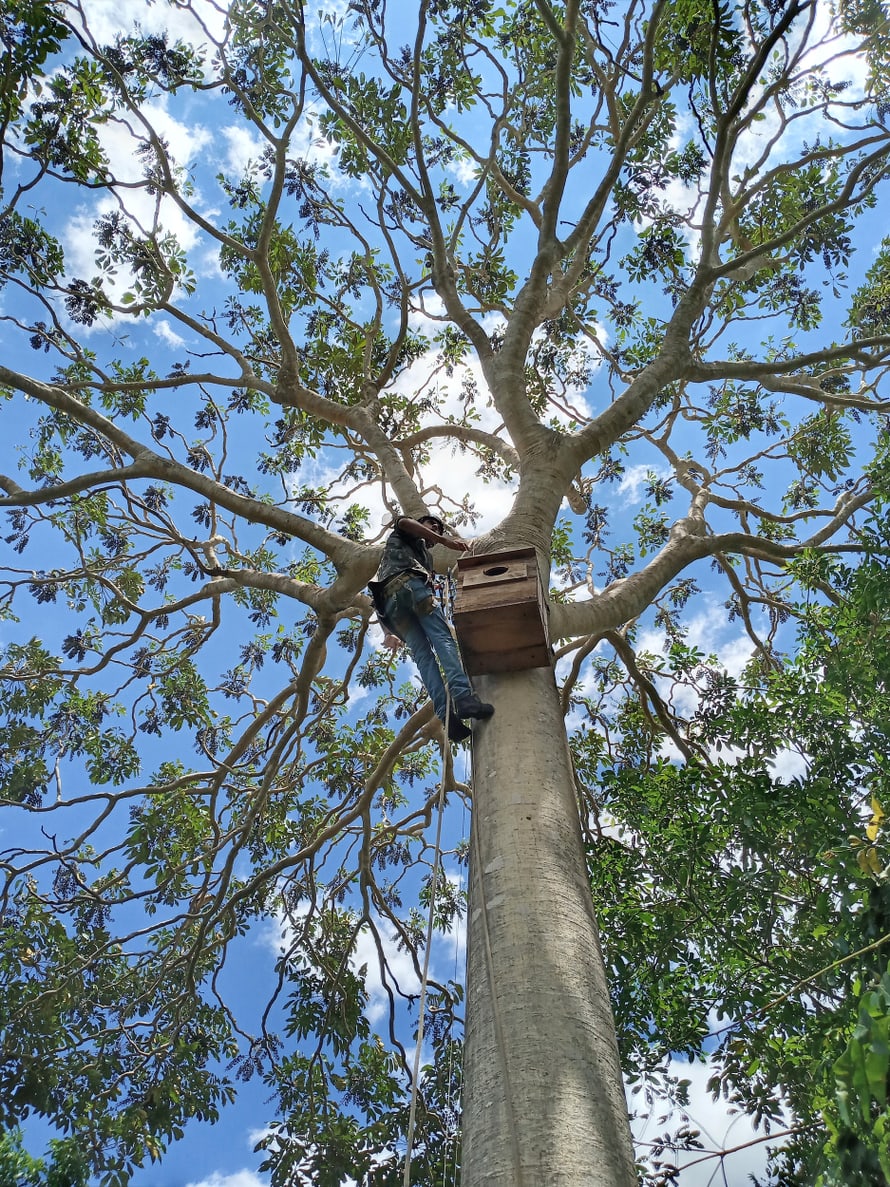 Hyacinth macaws usually nest in tree cavities. They also occupy the mounted wooden boxes of our conservation partners in large numbers. Photo: Instituto Arara Azul