Our Commitment
Zurich Zoo's biggest nature conservation commitment is in the Masoala region in Madagascar. Every year, the zoo contributes at least USD 125,000.00 to running costs and a sustainability fund at Masoala National Park. It also supports rainforest maintenance, reforestation, sustainable agriculture, water supply and hygiene projects, as well as children's schooling in the surrounding communities. These projects, implemented in close cooperation with Masoala National Park, the Wildlife Conservation Society WCS and Medair, offer residents economic alternatives to 'slash and burn' methods in the rainforest.
Conservation in PRactice
The Masoala Peninsula is one of the world's three most species-rich habitats. New plant and animal species are constantly being discovered there. Zurich Zoo champions the beauty of Masoala and raises awareness of the rainforest in Switzerland and Madagascar. It wants to help maintain Madagascar's substantial biodiversity into the future and to secure benefits of the ecosystem such as protection against erosion, safe drinking water and the fertility of agricultural cultivation outside the park for the long run.
Challenges
Masoala National Park covers 2,300 square kilometres, which makes it about the same size as the Swiss cantons of Zurich and Glarus. It is Madagascar's largest conservation area and is on UNESCO's World Natural Heritage list. Numerous plant and animal species, such as the red ruffed lemur, live in Masoala only. About 90% of the rainforest in Madagascar has already been cleared. Much of the cleared land can only be used for agriculture for a short time, because erosion quickly depletes the fertile soil. Vast previously fertile forest areas have deteriorated into uneconomic plains. The impoverished and rapidly growing population exerts additional pressure on the remaining forest areas. Traditional 'slash and burn' methods to acquire agricultural land (known as Tavy), the collection of forest products, the illegal timber trade and unregulated hunting for wild game represent the biggest problems in Madagascar.
The focus is on improving yields in aquatic rice cultivation. The introduction of the System of Rice Intensification SRI enables up to seven times more rice to be harvested per hectare – without the use of artificial fertilisers and pesticides. Zurich Zoo further funds small-scale hydraulic engineering projects thanks to which over 400 hectares of arable land can now be irrigated. The latest sustainable agriculture project is setting up cocoa production so that local people have ways of making money other than clearing and burning the rainforest. Local communities are permitted to use the buffer zone of the National Park in sustainable ways, so responsibility for the rainforest is back in their hands.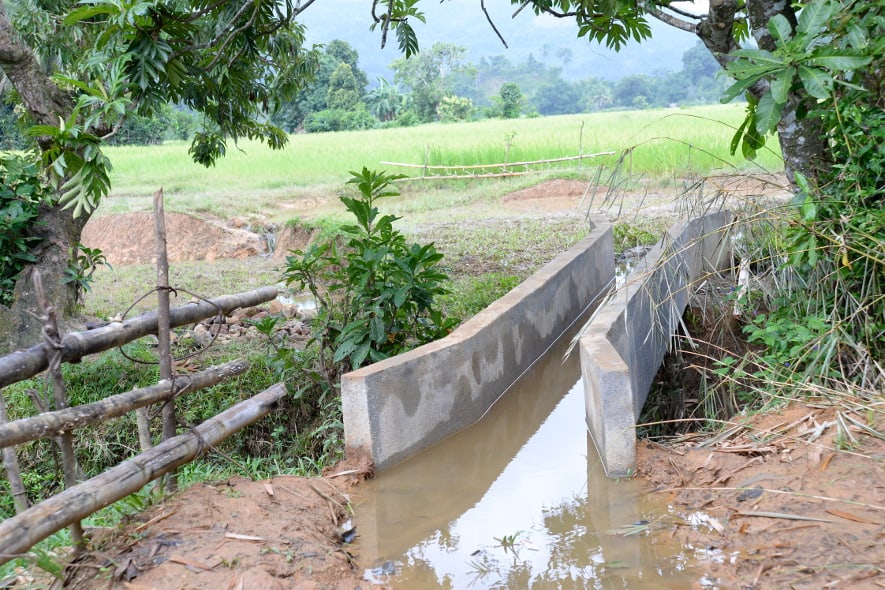 Water channels provide more efficent irrigation of rice fields.
Cocoa and clove cultivation in Makira.
With the help of different foundations, Zurich Zoo set up a large number of tree nurseries. The more than 50,000 tree saplings produced in these nurseries every year are used for the reforestation of several forest corridors. These corridors connect different conservation areas and are indispensable for genetically healthy wild animal populations. Together with the Silo National des Graines Forestières SNGF, Zurich Zoo supports the establishment of a seed bank and collections of preserved specimens of rare trees from Madagascar. The seeds are also used to grow trees for Masoala Rainforest at Zurich Zoo.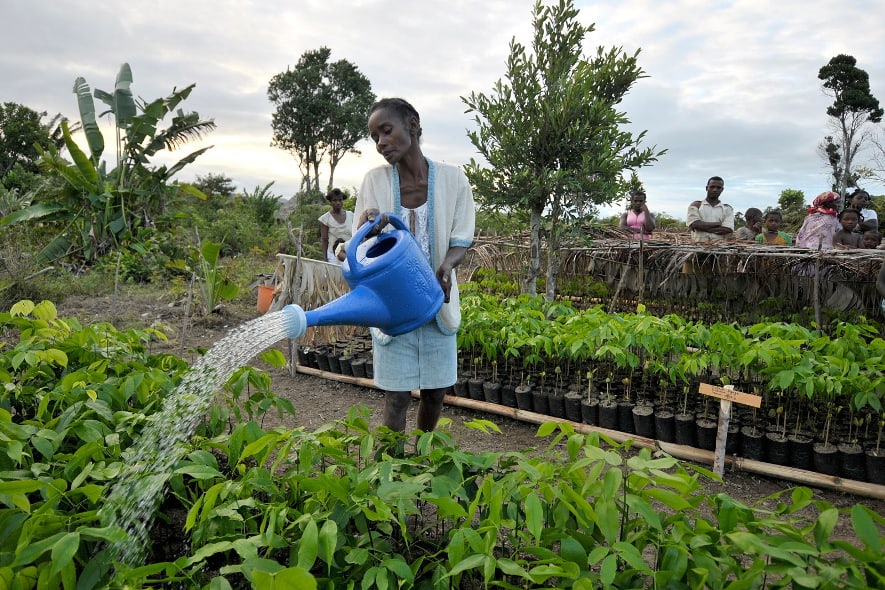 More than 60'000 trees have been planted in Andranoanala.
MaMaBay Information Centre
The opening of MaMaBay Environmental Campus in Maroantsetra was a milestone. The campus includes an information centre on Masoala National Park and Makira Nature Park, an open classroom for local schools and an eco shop for local artisan products, and functions as the entrance to the national park. We have also co-funded three further schools on the Masoala Peninsula.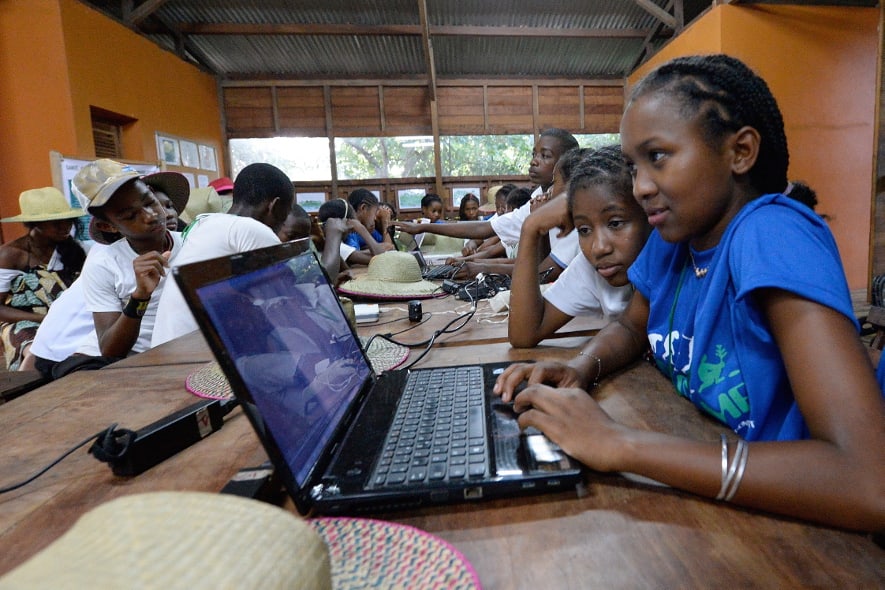 More than 250 children have joined the conservation clubs of the MaMaBay Conservation Education Center in Maroantsetra.
Campaign against illegal trade in rosewood
The illegal trade with tropical woods such as rosewood increased dramatically in 2009 and was out of control by 2011. During this time, Zurich Zoo substantially helped to uncover the illegal trade in rosewood. As a result, European and American companies were held to account. Together with the Swiss Federal Institute of Technology ETH Zurich, a DNA test was developed that makes it possible to determine the origin of timber and distinguish illegal from legal tropical timber.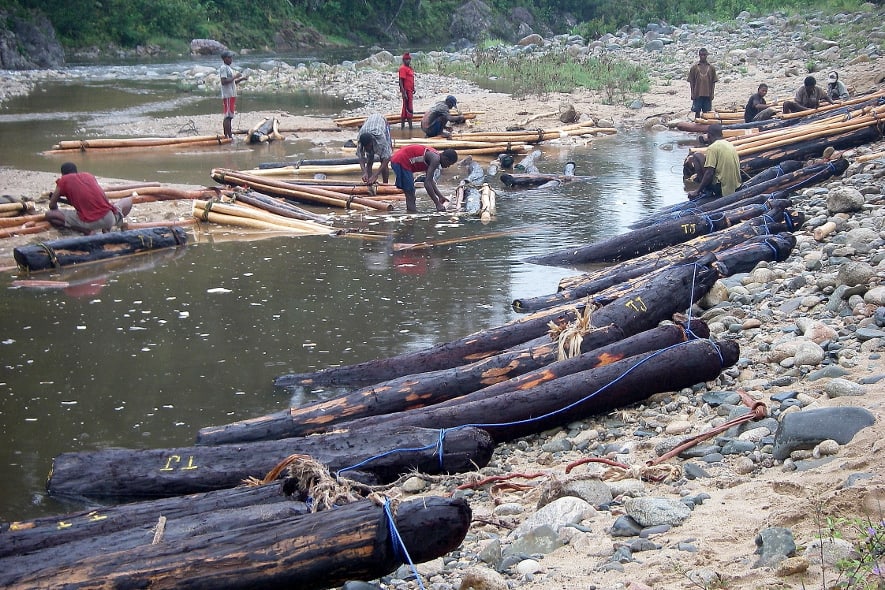 Madagascar Fauna and Flora Group
Zurich Zoo has been active for 20 years in the region of Toamasina by supporting the Madagascar Fauna and Flora Group MFG. This international association of zoos and research institutions runs a small zoo in Ivoloina with confiscated animals and a forest and agriculture station, as well as education projects for schoolchildren, young women and the authorities. This comprehensive concept of environmental education has been recognized by UNICEF and accepted as a model for other regions of Madagascar.
Zurich Zoo has a neutral carbon footprint and offsets its surplus CO2 emissions fully with allowances from Makira Nature Park, an area near Masoala National Park that has been validated as a REDD+ project. REDD stands for 'Reducing Emissions from Deforestation and Degradation' and refers to projects that prevent deforestation and advance reforestation. With the conservation of Makira Nature Park, 33 million tonnes of CO2 emissions can be saved over the next 30 years. Half of the revenue from this project goes directly to support local communities.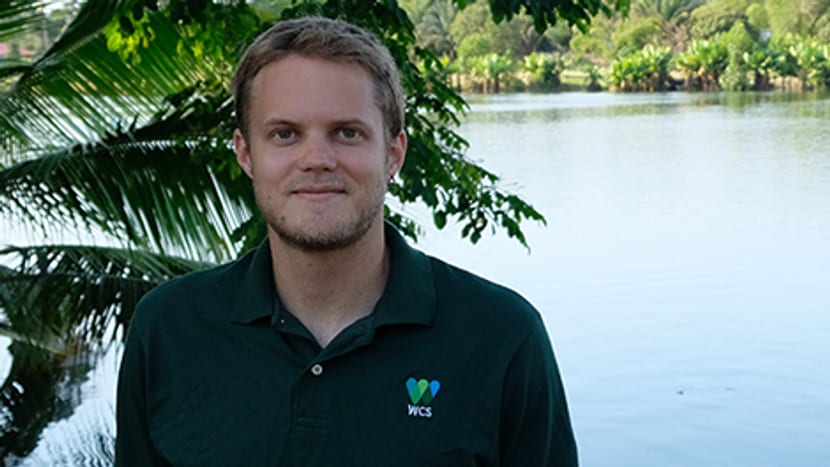 Andrew Kirkby is the Wildlife Conservation Society's MaMaBay Program Coordinator and oversees WCS's work in Makira Natural Park, Masoala National Park and the Baie d'Antongil. Prior to arriving in Madagascar, Andrew was managing WCS's Grauer's Gorilla Conservation Project in eastern Democratic Republic of Congo. Andrew is a trained conservationist from Imperial College London and has worked and conducted research in Uganda, Kenya, Peru, Republic of Congo and the D.R.Congo.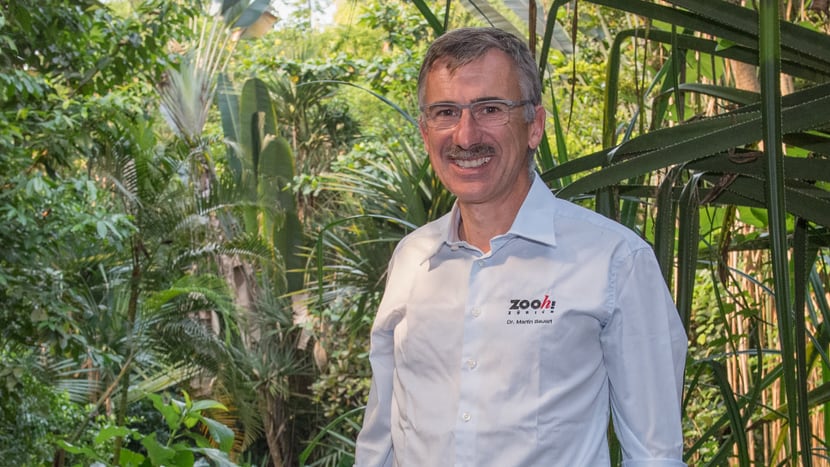 Dr. Martin Bauert is mainly responsible for the conservation projects of Zurich Zoo. He maintains close communication links with those working on the project in Madagascar. He is Vice President of the specialist Swiss commission for the interests of the Convention on International Trade in Endangered Species of Wild Fauna and Flora (CITES), and President of proMADAGSCAR, the umbrella organization for development cooperation between Switzerland and Madagascar.