The content of the Masoala Rainforest exhibition is the tropical rainforest and the culture of Madagascar, especially life on the Masoala peninsula. The exhibits illustrate the many influences to which the rainforest is exposed. The information centre is directly adjacent to the Masoala Rainforest. Masoala Rainforest is the largest of the conservation exhibitions at zoo Zurich.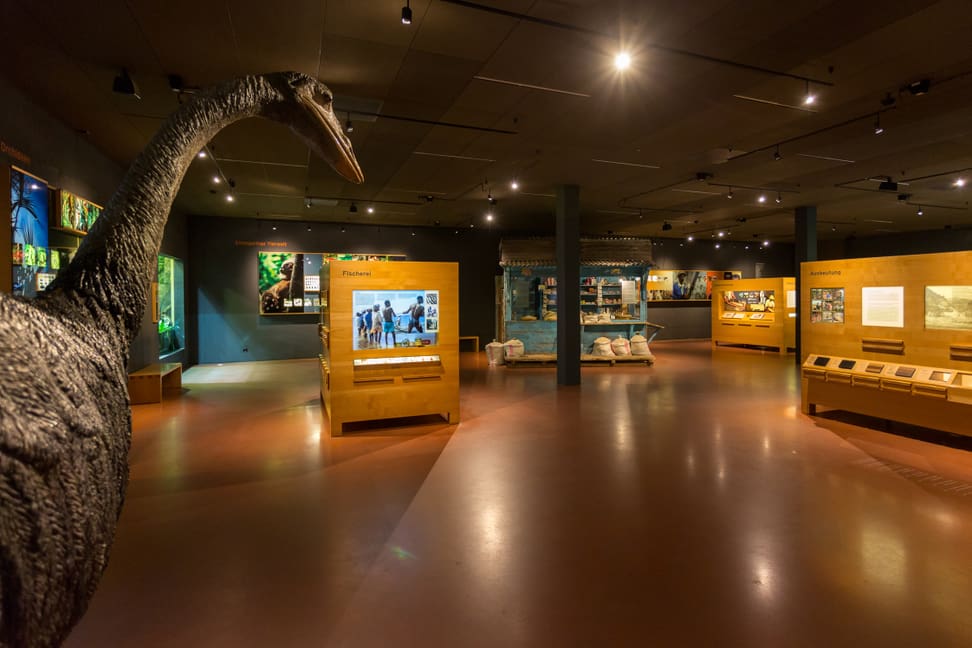 Information box in the Masoala Rainforest exhibition.
Masoala under water
Every year between July and September, humpback whales and their young stay in the bay of Masoala National Park. The staging in the passage from the Zoolino to the Masoala Rainforest gives you an idea of this underwater spectacle. Experience whale songs and a humpback whale in real size!